Seattle Seahawks Win Matt Flynn Sweepstakes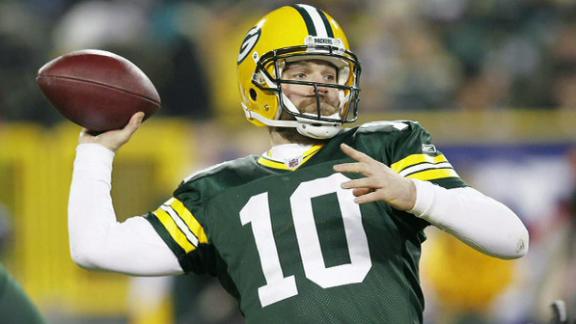 Written By: JD Kruger
TGP Owner & Editor
The market wasn't nearly as kind to Matt Flynn as he had hoped before the free agent period started.
Matt Flynn signed a three year contract with the Seattle Seahawks for a reported $24 million.
The deal with Seattle comes after garnering little interest on the open market. Seattle was the most interested suitor, and Miami joined in late after they were ruled out of the chase for QB Peyton Manning. The Cleveland Browns also showed some interest, but it was minimal.
The Seahawks have been pushing to add another QB this offseason, and were reportedly interested in Chad Henne (who has since signed with Jacksonville).
Matt Flynn projects as the starter in Seattle, and should easily beat out failed quarterback prospects such as Tarvaris Jackson and Charlie Whitehurst.